Tables and low tables
Do Ro Ta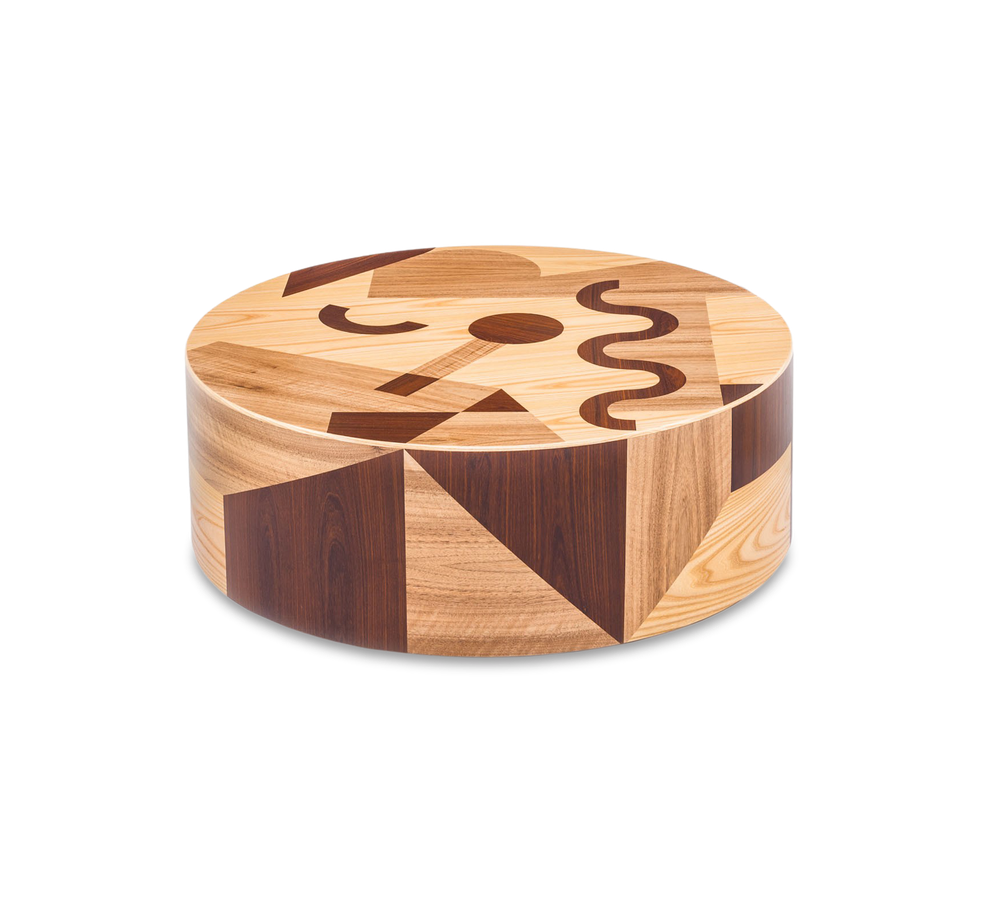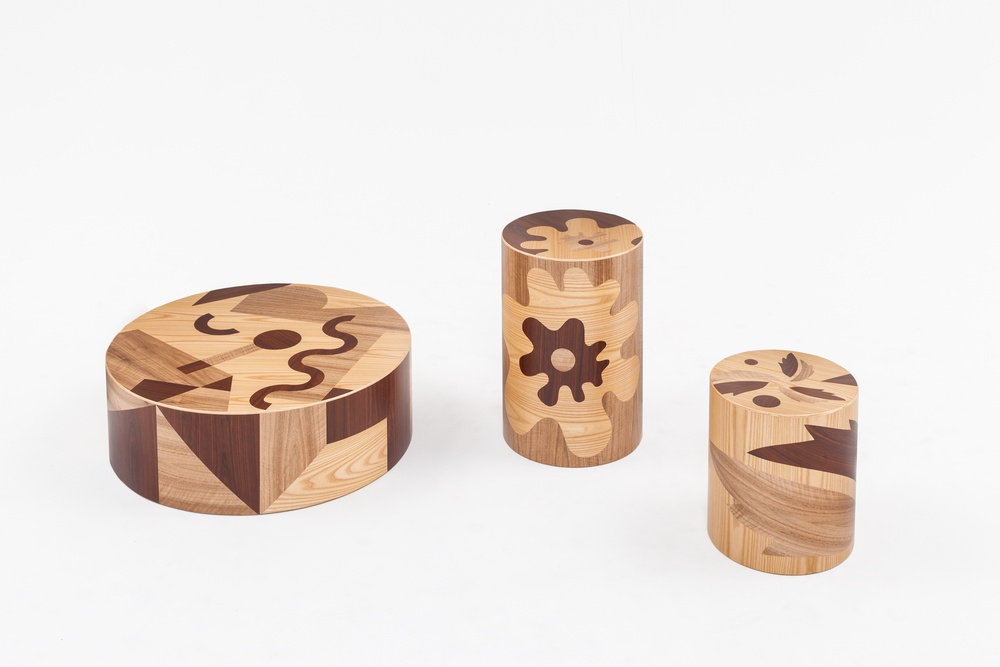 "The Comforty collection is distinguished by our collaboration with one of the most influential designers of the 20th century – the late Alessandro Mendini, frequently hailed as the "pope of Postmodernism". Initiated in 2015, this collaboration was Mendini's first experience of work with a Polish brand. Situating his designs for Comforty halfway between tradition and contemporaneity, Alessandro Mendini proposed a collection of versatile wooden items decorated with the ornamental inlay technique. His design taps into the typology of a simple classic cylinder, a visual trope present in European culture since antiquity. The simplicity and honesty of this gesture are telling. However, it is the sophisticated finishing, the visual motifs rich in details, and the emphasis on the beauty of natural wood textures that reveal the designer's intention. "
Download
Product specification
Files for professionals
Information
| | |
| --- | --- |
| Use | versatile solids ideal as tables or seats for home interiors and public spaces |
| Structure | softwood and plywood structure, inlaid veneer |
| Tabletop | European walnut, elm and ipe lapacho varnished veneer surface |
Genesis and inspirations
The modest geometry of the tables becomes a medium to express genuine mastery of craftsmanship.
The tables are covered with Mendini's visual motifs created using the age-old, highly demanding and labour-intensive technique of composing the image by inserting precisely cut veneer pieces. The unique effect of a play of textures and colours is achieved by a combination of perfectly matched veneers from three tree species: maple, walnut and ipe lapacho. Emanating the designer's signature style, the three motifs refer to illustrations created by Mendini throughout his life, mainly as the first editor-in-chief of the Italian magazine Casabella, and later of the first European design magazine Domus, among other titles. The Do-Ro-Ta collection's name commemorates the many years of collaboration and friendship with the Polish designer Dorota Koziara. It was among some of Mendini's last furniture collections. In 2019, one of the last radical designers, who collaborated with Ettore Sottsass and Michele De Lucchi at Studio Alchimia, passed away.
Cylinder is a perfect geometrical shape. The three small-scale Do-Ro-Ta products feature cylinders of three different proportions, with a varied height and width.
One is wide and low, and functions as a table or a seat for three people. Another can be used as a stool for one person or as a side table. The third one is also a small table. Their decorative look results from the composition of three veneers, combined using the inlay technique. They create abstract, naturalistic details that emanate a neo-pop air. Wood lends the products a natural, poetic character. They are akin to geometrised tree trunks brought into the interior.
Alessandro Mendini, Milan, March 2015
Other tables and low tables comforty